The following two pictures, taken by Diana Herring, show the front and rear views of the marker for the first person buried in Waldrop Cemetery. This person was Jemima Guest Gentry, wife of Samuel Gentry. Jemima died on June 18, 1872.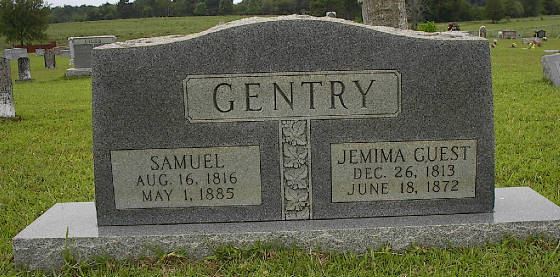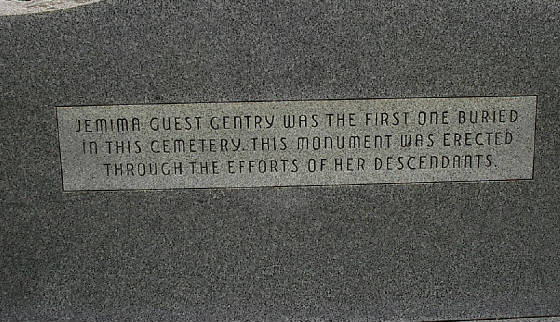 The picture below depicts the concession stand on the left. It was built at about the same time the tabernacle was built in the 1920's. For many years this was a favorite place as volunteer workers sold soft drinks and ice cream cones. Those were rare treats for many of the children who attended the "graveyard working", which was held, annually, for many years on the second Tuesday in July.
The small building on the right was built years later to provide a place to collect donations to the cemetery, which is maintained through contributions.
The picture above was taken by Diana Herring.